Become a New Mexico Notary Public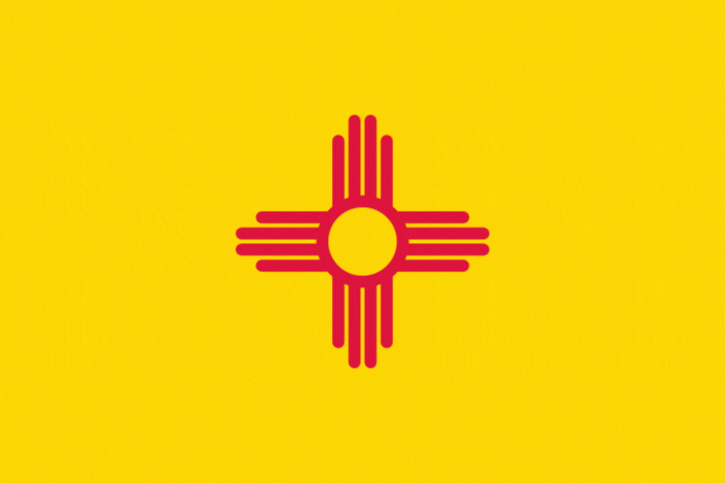 New Mexico Notary Commission Overview
The step-by-step process for becoming a notary public in the state of New Mexico is detailed below. Once you are ready to shop for supplies, simply visit our store. As a national provider of notary supplies, notary bonds, insurance, and training, Notary.net has pretty much everything you need to become a New Mexico notary public.


Are You in the Wrong Place?
This package includes everything you need to become a New Mexico notary: a 4-year $10,000 New Mexico notary bond, a self-inking New Mexico notary stamp, and a notary journal.
How to Become a Notary Public in New Mexico
Step-by-Step Instructions
How to Become a New Mexico Notary Public
Source: New Mexico Notary Public Handbook
1. Meet all the qualifications to become a notary public in New Mexico (see below).
2. Purchase your New Mexico notary stamp, notary journal, and bond. We highly recommend purchasing E&O insurance with your notary public bond.
3. Take the New Mexico notary public training course and pass the exam.
4. Complete the Application. Applications must be completed in black ink. The name you write on your commission will be identical to the name on your NM notary stamp.
5. Sign your oath in the presence of a notary public, and get the oath notarized.
6. Send your completed application, bond, power of attorney, and $30 fee to: Secretary of State, 325 Don Gaspar, Suite 300, Santa Fe, New Mexico 87503.
7. Within 45 days of your application being approved, provide proof of your stamp by sending the Stamp Registration Form. 
Duties of a New Mexico Notary Public (14-12A-7)
"A Notary Public is empowered to perform the following notarial acts: 1. acknowledgments; 2. administer oaths and affirmations; 3. Jurats; 4. copy certifications; and 5. perform other duties as provided by law.
The law requires that a Notary Public notify the Secretary of State in writing within ten days after a name or address change. Name changes require a fee of $3.00 and are to be submitted on a form prescribed by the Secretary of State.
A Notary Public has no authority to practice law. He may not prepare, complete or give advice concerning documents unless he is an attorney.
Although it is not required by law, it is recommended that the Notary Public keep a journal of his notarial acts containing at a minimum the date, type of document, and name(s) and signature(s) of the person(s) whose signature(s) were notarized by him.
A notary public shall not use the term "notario publico" or any equivalent non-English term in any business card, advertisement, notice or sign."