Become a Pennsylvania Notary Public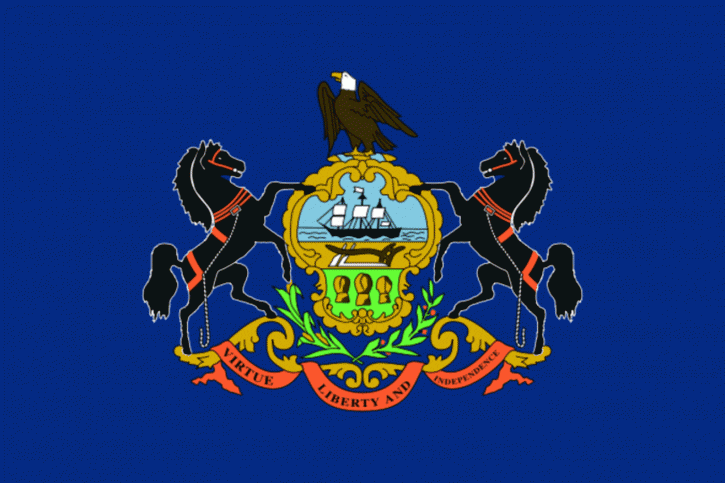 Pennsylvania Notary Commission Overview
The step-by-step process for becoming a notary public in the state of Pennsylvania is detailed below. Once you are ready to shop for supplies, simply visit our store. As a national provider of notary supplies, notary bonds, insurance, and training, Notary.net has pretty much everything you need to become a Pennsylvania notary public.


Are You in the Wrong Place?
Includes a Pennsylvania notary stamp and a $10,000/4-year Pennsylvania notary bond. Customize your Pennsylvania supply package with add-ons like our state-approved Pennsylvania notary course, notary journal, embosser, E&O insurance, and more!
How to Become a Notary Public in Pennsylvania
Step-by-Step Instructions
How to Become a Pennsylvania Notary Public
To become a notary public in Pennsylvania, you must complete the following:
1. Complete the mandatory 3-hour Pennsylvania Notary Online Course. This Course is available at a discount if purchased with a Pennsylvania Supply Package.
2. Complete the Online Notary Commission Application form. You will need to attach your training certificate (received immediately after you complete our course) and pay the $42 application fee.
3. In ~3 weeks, you will receive an email from either the PA DOS (Department of State) or Pearson VUE with details on the $65 state exam.
4. Take and pass the state exam. Follow the state exam instructions carefully. If you pass the state exam, your score will be sent to the state. All applicants for a commission as a notary public who do not hold a current and unexpired commission are required to take the state exam.
5. Receive an email with your Notice of Appointee letter and blank bond letter. 
6. Forward a copy of your blank bond letter to us at sales@notary.net. We will ship your Pennsylvania Notary bond and supplies within 24 business hours of receiving your blank bond letter.
7. Within 45 days of your appointment, you must go to your county recorder and present evidence of your identity. Here you will file your bond and take your oath of office.
8. Register your signature with the prothonotary of the county in which your notary business is located. Sign your name exactly as it appears on your commission. 
9. You will receive your commission certificate and wallet card from the county recorder. 
10. Buy your Pennsylvania notary seal and notary journal. 
Congratulations! You are now a Pennsylvania notary public!
More information on: